Emergency First Responder
The Dive Shop EFR Course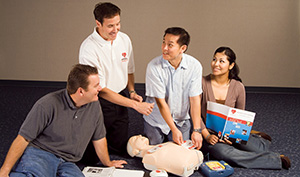 Cost of EFR Course
$105
Includes:
EFR Crew Pak
$35 value
Class
$45 value
EFR PIC Card
$25 value
Course includes:
Primary & Secondary Care Participant Manual
Training Bandage Pack
Emergency First Responder Decal
PIC Card
2018 Class Start Dates
May 5 Care for Children Course – Special Price : $59
Sat 9am – 1pm
September 15
Sat 8pm – 5pm
Call 520-326-DIVE for more information.
THE DIVE SHOP IS A PADI FIVE STAR INSTRUCTOR DEVELOPMENT CENTER
The PADI System of diver education is based on progressive training that introduces skills, safety-related information and local environmental knowledge to student divers in stages. PADI courses are student-centered and provide maximum practice and realistic application.