LEARN TO DIVE - PADI OPEN WATER
The Dive Shop Open Water Course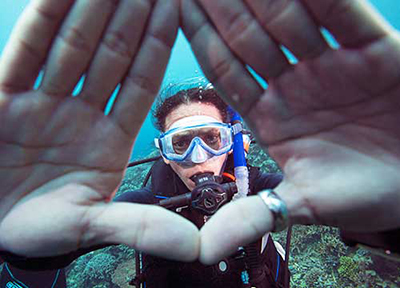 Courses Start at:
$225
Includes:
Classroom & Pool
$117 value
Crew Pack Materials
$102 value
DVD rental
$6 value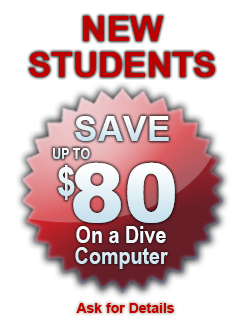 Course includes:
5 Classroom sessions
5 Pool sessions (heated indoor pool)
Educational material

Text Book
Student Skills Slate
Log Book
eRDPML Calculator
Student folder

Educational Video or DVD rental
Student photos
FREE DAN diver insurance
6 months FREE Dive Training Magazine
Use of Tanks, BCD, Regulator & Weights for all pool sessions
What you need to provide
Required Personal Gear: Mask, Fin, Snorkel, Boots and whistle
Students receive a 15% discount on their required gear purchase.
(Sale Items Not Included)
*note that scuba and snorkel equipment are not always compatible.
For ages 12 and up.
Minimum of 3 people or class may be canceled

$25 charge to reschedule class if within 7 days of the class.
PADI Certification card. (certification card paid at time of trip) $40
2018 Class Start Dates
January
2, 16, 30
February
13, 27
March
13, 20
April
10, 24
May
1, 8, 15, 22, 29
June
5, 12, 19, 26
July
3, 10, 17, 24, 31
August
7, 14, 21, 28
September
4, 11, 18, 25
October
2, 9, 16, 23, 30
November
13, 20
December
4, 18
*The above dates are the Tuesday which the class starts.  Class days are Tuesday, Thursday, Saturday and Sunday of the same week. For example, January has three scheduled classes.  The first class of the month is Tuesday January 3rd and includes January 5th, 7th and 8th.
Class Schedule
Tuesday 6:30PM -10:00PM
Orientation, equipment assembly, Class Chapter 1 & 2
Bring: books
Thursday 6:30PM -10:00PM
Class Chapters 3 & 4, Swim, tread
Bring: books, swimsuit, and towel
Saturday 7:00AM -4:00PM
Pool I, II; lunch; Class: dive computers, Classroom 5
Bring: Personnel gear, swimsuit, towel, books
Sunday 7:00AM -4:00PM
Pool III, IV, V, continuing education – Final Exam
Bring: Personnel gear, swimsuit, towel, books
Course is based on student reading manual, completing Knowledge Reviews and watching DVD, prior to class.
Students need their own personal equipment consisting of mask, fins, snorkel and boots.

The Dive Shop offers a 15% discount to all Open Water students on their personal equipment.
* Military personnel are responsible for their training materials
** Open water dives require Whistle and Surface marker buoy
*** 4 open water dives required for certification. Certification trip not included
**** The Free DAN Dive Insurance is valid through the final training dive.
Doctor release is only needed if you answered "YES" to any medical questions, for your safety answer all questions honestly, a "YES" doesn't mean that you can't SCUBA, you just need your doctor's approval.
Student DVD
Watch on your favorite browser:

or download the app to watch the DVD online. You must have rented the DVD for access.
NOTES:      *The password will change regularly.  So contact your instructor if you need the password.
                      **For any issues with the video content or functionality please contact webmaster@azdiveshop.com
Call 520-326-DIVE for more information.
THE DIVE SHOP IS A PADI FIVE STAR INSTRUCTOR DEVELOPMENT CENTER
The PADI System of diver education is based on progressive training that introduces skills, safety-related information and local environmental knowledge to student divers in stages. PADI courses are student-centered and provide maximum practice and realistic application.