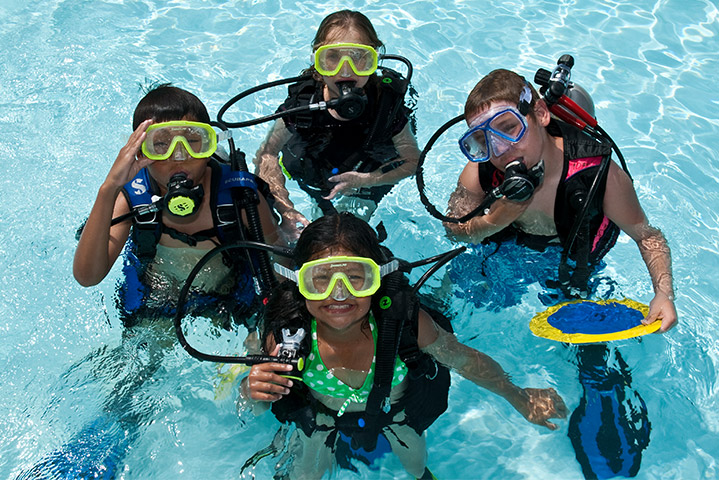 Padi's Seal Team is a exciting way for kids ages 8-12 to try scuba diving. They get to experience what its like to scuba dive in the pool. As they become more comfortable in the water they will complete 5 aquamissions as they develop the basic skills to scuba dive, in a fun safe environment under the guidance of Padi instructors and dive masters.
Course includes:
PADI Seal Team AquaMission and Log Book, and decals
PADI Seal Team wall certificate and membership card application
PADI Seal Team Statement signed by participant and parent/guardian, as appropriate.
Use of real scuba gear and supervision from the best PADI Instructors and Dive Masters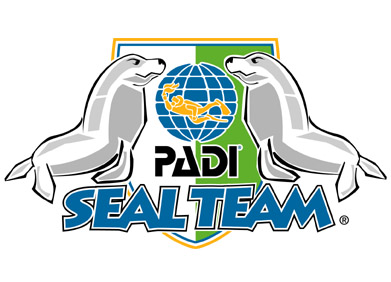 What you will learn.
Dive buoyancy control.
Mask clearing
Regulator recovery
Ear equalization
Much much more
Space is limited – Call now to register
or get more information.
(520) 326-2424
CLASS SCHEDULE:
The Seal Teal will meet
Jan 8th for orientation
Jan 15th Aqua mission 1
Feb 5th, Aqua mission 2
Feb 19th Aqua mission 3
Mar 5th  Aqua mission 4
Mar 19th Aqua mission 5
6-8pm
Doctor release is only needed if you answered "YES" to any medical questions, for your safety answer all questions honestly, a "YES" doesn't mean that you can't SCUBA, you just need your doctor's approval.
Call 520-326-DIVE for more information.
THE DIVE SHOP IS A PADI FIVE STAR INSTRUCTOR DEVELOPMENT CENTER
The PADI System of diver education is based on progressive training that introduces skills, safety-related information and local environmental knowledge to student divers in stages. PADI courses are student-centered and provide maximum practice and realistic application.